Garth Davis – WAToday.com.au
Property Investment expert | Founder, Property Powerhouse
Rate hikes shrink Perth home buyers' budgets by almost $200,000
The average family's home buying budget will have shrunk by an estimated $195,500 as a result of the last six months of Reserve Bank of Australia rate rises, once the latest hike takes effect.
As interest rates rise, people applying for a loan are seeing the maximum amount they can borrow from the bank fall because they are paying more in interest.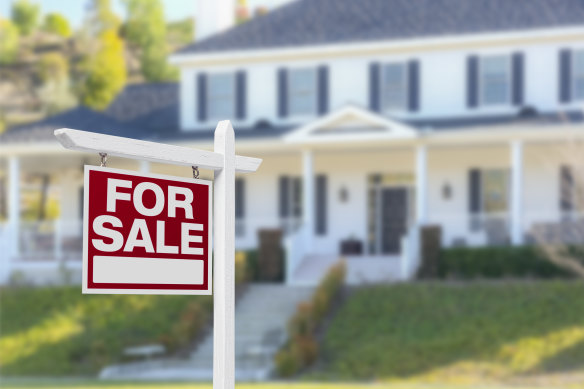 Banks stress-test potential borrowers to see if they can afford their mortgage repayments on an interest rate that's 3 percentage points above their current rate. As interest rates get higher, this test gets harder to pass.
If Westpac's forecast for the cash rate is realised, and it hits 3.6 per cent next year, the average family could see their home buying budget shrink, in total, by more than $250,000.
Research by RateCity has found a family with two children, on a combined annual income of $150,000 before tax, could borrow $995,800 six months ago.
Once the October rate hike kicks in, they can borrow an estimated $800,300, or $195,500 less.
However, by April next year, if the cash rate rises to 3.60 per cent, as forecast by Westpac, this family would be able to borrow an estimated $728,100, which is $267,700 less than they could have before the hikes began.
The calculations are estimates and assume one parent works full time and the other part time at half the wage.
A single person earning $100,000 before tax in April 2022, with no dependents and no debts, will see the maximum amount they can borrow fall by $146,700 as a result of the last six RBA hikes including October.
By April next year, this person's borrowing capacity could drop by a total of $202,300 if the cash rate hits 3.6 per cent.
RateCity research director Sally Tindall, said rising interest rates had put Australia's turbocharged property market in reverse and Perth was not immune.
"While the biggest drops are expected along the east coast of the country, the latest figures from CoreLogic show prices in Perth have dropped for the second month in a row in response to rising interest rates," she said.
"While we've only seen modest drops so far in Perth, more are likely to come as the RBA continues to raise rates."
Tindall said while the forecast for Perth was for property prices to finish 2022 up 1.5 per cent from where they were at the start of the year, NAB economists were predicting sizeable drops next year of up to 13.9 per cent.
"Property prices are impacted by a huge range of factors, including supply and demand in the local area," she said.
"Perth prices could end up being more resilient than this. But if NAB's forecasts are realised the median priced house in Perth could drop to below $500,000 – something some first home buyers could be eagerly hoping for to help them get in the market."
Real estate and property expert Garth Davis said first home buyers on limited budgets were looking to greenfield estates on the city's outer fringes.
"Properties in better suburbs they were looking to buy in six months ago, they probably can't buy there now, so they are having to look for properties which are less expensive which may mean further out, or in the same suburb but a lot older or smaller," he said.
Davis said the big story is that 42 per cent of all mortgages were locked into ultra-low fixed interest rates of about 1.99 per cent.
"Those loans are due to roll out of fixed rates into variable rates from about the end of 2023 onwards," he said.
"Those mortgage holders may then be paying just about triple their monthly interest bill from 1.99 per cent to nearly 6 per cent.
"That is a major concern."
https://www.watoday.com.au/property/news/rate-hikes-shrink-perth-home-buyers-budgets-by-almost-200-000-20221010-p5bono.html